With the recent advances in medical technology and establishment of more fertility centres and clinics in the country, India has suddenly become a popular destination for unfortunate couples to get IVF treatment. Not only locals but people from across the globe are thronging India for this treatment because the standard here is at par with those of the western countries but the cost of the treatment is almost half the price than what it is in more advanced countries. There is some high class and best IVF centres in India to help childless couples getting blessed with a child.
Top 7 Best IVF Centres in India
IVF (In-Vitro Fertilization) is one of the successful techniques that are used to bless the childless couples with a child. It has nearly 70% success rate that is much higher than all other techniques used to conceive a child by a couple. We have compiled a list of the top 7 best IVF clinic in India so that you can find one nearby if you are looking to get this treatment.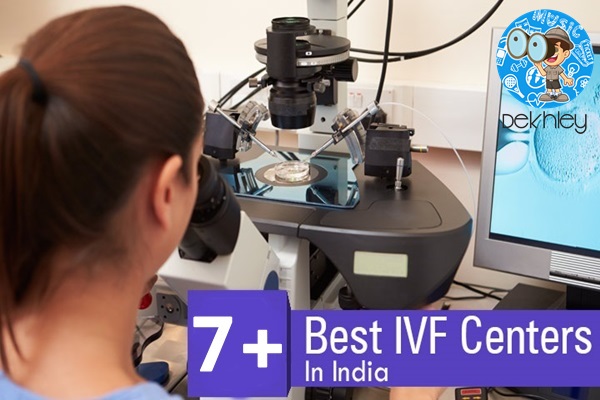 Max Healthcare
When you are talking about best IVF Centre in India, then the one which tops the list is certainly the Max Healthcare. They have state-of-the-art technology at their disposal along with highly qualified staff and professionals. They have a chain of infertility treatment centres across various states of India, which include Delhi, Uttarakhand, and Punjab amongst other places.
Infertility India
This is one of the most successful IVF centres in India. Based in Mumbai, this clinic boasts of a very high success rate of the patients who took treatment with them, which has also led for them to be declared as the best IVF clinics in Mumbai India. Recently, they have opened their centres in some other cities as well including New Delhi, Chandigarh, Nerul and Navi Mumbai.
Bloom IVF Clinic
This is another highly regarded IVF center which is located in Mumbai. They have found place in the top 10 best test tube baby center in India for a number of years now. Their main center is located at the Lilavati Hospital in Bandra, Mumbai. Currently, they are not working in any other state.
Indira Infertility and IVF Center
This is another best IVF clinic in India which was established in the year 1988 in the city of Udaipur in Rajasthan. They possess the state-of-the-art technology and some highly qualified infertility specialists. They are also the first clinic to import the Closed Working Chamber, which increases the success rate.
The Apollo Hospitals Centre for Assisted Reproduction
Apollo is one of the most popular healthcare chains in India. They have set up their own centres within the hospital proximities to assist reproduction through IVF treatment. They provide high-class treatment and facilities to their patients and have a pretty high success rate as well. They are located in almost every major city in India, making them one of the top IVF centers in India.
BLK Hospital
BLK Hospital is one of the best IVF Centers in Delhi. With high-class infrastructure and highly trained specialists at their disposal, they provide a highly regarded treatment which drags people from various countries to this hospital and thereby regard it amongst top IVF Centers in India.
Virk Centre for Human Reproduction
This clinic is located in Jalandhar and is specialized in giving various types of infertility treatments which include IVF, ICSI, surgical sperm retrieval IUI, assisted hatching and much more. There a huge variety of services and a high patient satisfaction rate makes them best IVF clinics in India.