Psychology is the study of human behavior and mind and follows a systematic approach to understand and examine people's behavior. It is a cultured profession and institutes offer courses and degrees in this subject. The study basically comprises of experiments and theories for personality tests to solve human problems by means of guidance and counseling. The techniques are well researched and psychology classes are practiced under experts.
Best Colleges in India for Psychology
The increased stressful ambience at work and even colleges have led to many complexities in human nature giving rise to depression, solitude and even crimes and suicides. Hence career counseling and psychology programs have emerged to give a proper guidance and approach to solve such human mind problems. There are different psychology institutes in India that offer premium courses and help you plan your career in psychology. Here are the list of top psychology colleges in India and career guide from institutes that offers excellent courses with impeccable facilities and elite placements.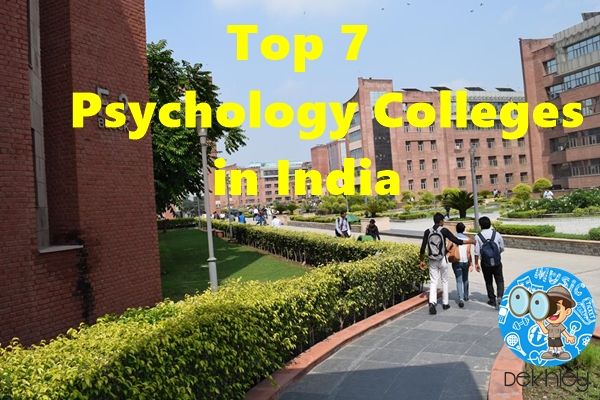 Amity Institute of Psychology and Allied Sciences, Noida, Uttar Pradesh
The renowned Amity Institute is one of best psychology colleges in India that offer unparalleled course with arrangements for best companies for placement. The college has mess and hostel facility and commendable library for all students to get the best from books. It offers the below mentioned courses.
A. in Applied Psychology
A. in Applied Psychology and Counseling Psychology
Post Graduate Diploma in, Family and Child Psychology and also in Counseling Psychology
Master of Philosophy in Child & Adolescent Psychology
Presidency College, Chennai
This college in Chennai one of the oldest institutions in India funded by government. The college became autonomous in 1987 and its selection is completely merit oriented which is based on marks secured in XII board exams. Excellent and knowledgeable faculties serve in this college making it as the primary highlight enabling students to have bright career prospects in psychology.
Government College of Educational Psychology and Guidance, Jabalpur, Madhya Pradesh
Government colleges have humble fees and reliability of jobs when it comes to undergraduate and post-graduate programmes in psychology. The government college in Jabalpur provides different psychology programs in India that has experienced and senior faculty member with specialization in the subject. It also has a very well maintained library and offers the below courses.
A in applied psychology
Post Diploma for Guidance and Counseling
Lady Shri Ram College for Women, Delhi
This institute is located in Lajpat Nagar in Southern Delhi that offers nearly 15 undergraduate courses to more than 2000 students. This college is well known for its programs in psychology and ranks among the top psychology courses in India promoting studies and extracurricular activities on a high scale. The placement cell in this college is very active and offers fantastic placements.
Delhi University, Delhi
Delhi University is a prominent and old university that is known for its premium courses and outstanding performance of students garnering premium placement in top platforms. It is also one of the best universities in India for psychology that has separate departments and many modern amenities for psychology. The courses offered here as follows:
A. in Psychology and Applied Psychology
A. in Psychology and Applied Psychology
Certificate Course in Guidance and Counseling
Deen Dayal Upadhyay Gorakhpur University, Uttar Pradesh
This university has a commendable faculty and campus facility that helps to make bright career in psychology in India and globally. It was established in the year 1957. The research areas included in this University are – Department of Physics, Department of Mathematics & Statistics, and Department of Chemistry. It offers:
MA in Psychology
Phil Degree
Banaras Hindu University, Varanasi, Uttar Pradesh
Banaras University is as established and elite institute having a huge campus with historic significance. Its facilities and faculties having staunch expertise in the subjects of psychology distinguish it from the rest. It is one of the top colleges in India having prosperous psychology scope in future that will enable every aspirant to take up psychology as career options after 12th.