'Writing is an Art' and only people with a penchant for inking of thoughts can pen down captivating contents. Content Writing is not just about creative extracts but most of the times it is title specific and fact based which makes it less creative and more client-specific points oriented. The techniques of content writing are simple and hence a person with an inclination to writing can make a successful content writing. The basic skills required for a content writer and tips on how to be successful in content marketing are highlighted below:
Content Writing Tips and Tricks
A successful content writer is not necessarily a highly creative writer with poetic thoughts and ideas. The right approach is all you need for freelance content writing. A command on the language, apt selection of words, right method to convey the deal and notions and an impeccable flow of grammar are prerequisites to make a mark in content writing and make you content captivating and interesting for all readers. Take a look at the skills needed to become a content writer.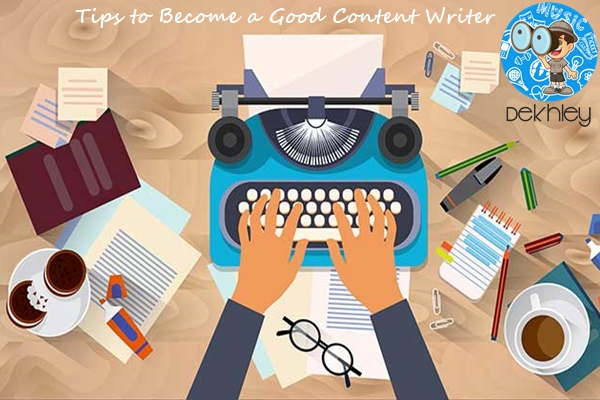 Choosing the Right Facts and Information
An extract or article becomes interesting only when readers find relevant content in it that they can associate with or that can be of help to their knowledge. A lot of content gets posted on different internet sites but most of them are irrelevant and fake. The right content with proper keywords and useful information are of primary importance for a good content and is among the most useful content writing tips for beginners. Hence, as a content writer it is of high significance to provide the right content and information.
Creative Content
For creative content the writer must run his mind beyond the horizons and quote all his dreamy lines to make it magical. Creative content like an article on home décor or kitchen décor need not be fact based but it is more about the writer's perception about adorning the home and kitchen. Creative content writing tips are more about the innovative and creativity the writer pours in to make the imagination of décor appear ravishing. The writer must express the panache of his home and kitchen decoration in his creative passage with the right selection of quotes and vocabularies.
An Impeccable Flow of Grammar
Language fluency and a staunch command on basic grammar are the little known secrets and keys to write compelling content. Any content with grammatical errs are never accepted and makes an unpleasant extract. Readers start finding it disgusting and eventually ignore such grammatical rubbish. Hence, using grammar in the right way with an impeccable flow of language is necessary to make the content appealing and sound authentic.
Uniqueness
Every content writer must write his/her article without copying it from any source. It is important to refer different sites and pages to secure valuable information but should not copy the content. He can frame the content in his own language and thus add his writing charm to make it attractive and worth reading. The content strategy guide dictates that plagiarism free content is an important demand from all content writers. Expert suggestions quote 'Uniqueness is Divine'.
Fluency of Language
Grammar and fluency of language walk hand in hand to make the content attractive and authentic. Every tutorial for beginners about content writing explains the need of having a continuous flow of language and speech in content that adds brilliance to the article. There should not be repetition of words or ideas. It is important to have a fluent language flow in the article. Also, one must meticulously frame sentences with right quotes and proverbs to make catch the attention of every page turner.