The current Indian Cricket Team captain, Virat Kohli, is a man with a great fashion sense. Over the years, with the increase in the maturity levels and overall calmness in his game has been accompanied by his changing hairstyles which are very much in news these days. Every Virat Kohli fan wishes to have a haircut like him.
Virat Kohli Hairstyles – Best Haircuts of Indian Cricket Team Skipper
Virat Kohli is the name on the lips of every cricketing fan. The run machine from India is even popular worldwide because of his fashion sense, especially for the hairstyle he adapts with changing trends. Let us take a look at a number of ever-changing Virat Kohli hairstyles that you can flaunt this season with complete ease.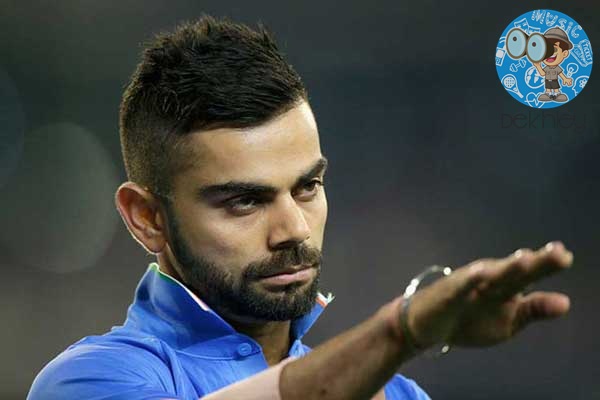 Mohawk
The Indian Cricket Team skipper raised a lot of eyebrows with the very famous Virat Kohli Hairstyle, Mohawk. This hairstyle looks great on young boys and men who have a slightly fairer skin. All you need to do to get this inspired Virat Kohli hairstyles is to shave off the hair from the side of your heads while maintaining the hairs on the top.
Classic Undercut
Back in summer last year (2016), one of the most famous Virat Kohli hairstyles that engulfed the youth of the country was the 'Classic Undercut'. No fancy stuff, no gel requirement, nothing at all. Just a plain and simple undercut hairstyle! The hairs tapered on your head with none out of its place. The combination of the classic undercut with stubble is the look for this season.
Dapper Look
The swashbuckling young Virat Kohli bought a dapper look with himself when he first busts onto the Cricket circuit. Most men were searching for this Virat Kohli hairstyle name which later came to be known as the 'Dapper Look'. Wash clean your hair and apply a hair gel to get this look.
Low Skin Fade
The present day Virat Kohli hairstyle is the 'Low Skin Fade'. The captain marvelous is sporting a unique hairstyle with slightly longer spiked hair on the top with fading hairline on the sides. This hairstyle is very similar to the undercut haircut. However, the side hairs are of different length in the upper portion and the lower portion as compared to similar length hairs on the undercut.
Side Swept Undercut
This inspired Virat Kohli hairstyle during the mid-2016s was a fashion statement among the youth of today. The cricketer is known for his bold looks and he made a style statement with this haircut. To get this hairstyle, leave the hairs on the top of your head a little longer while going for an undercut on the sides. Sweep the longer hairs on the top to one of the sides of your head.