Mother's Day is one of the most beautiful days for every mother. This day presents a great opportunity for the children to do something for their mothers and appreciate and thank them for their unwavering support. The Mother's Day is just around the corner and the biggest question is what special gift you should buy for your mother. Well, worry no more. We have come up with some great Mother's Day gift ideas which you can present to your mother on the occasion of Mother's Day.
Best Mother's Day Gift Ideas to Add to the Celebration
No matter how costly the gift is, even a least expensive item can win your mother's heart if you are gifting her the present. So have a look below for some brilliant ideas and great options.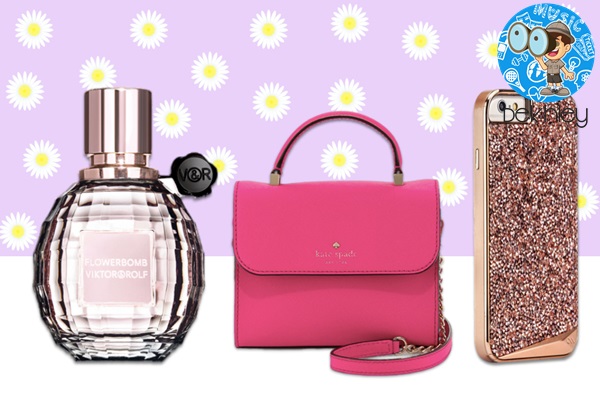 Some Cool Cooking Tools
The kitchen is your mother's area, the place where she probably spends a lot of time. There are many things which she has to do manually in the kitchen. So it would be a smart decision to gift her something as a Mother's Day gift which would help her on the kitchen and make her job easier. You can give something from a vegetable chopper to fruit peeler, or maybe a roti or rice maker. This can be a perfect choice since these will make her job easier and she is going to love you for it.
Flowers
The pleasant smell of flowers can impress any woman and make her day special. You can buy a designer bouquet to make her feel special and happy. Add some beautiful roses with it to make the Mother's Day gift by son even more special.
Go the Tech Way
Just like you would probably want for yourself, you may give your mother some gadget. The most obvious choice would be to give her a smartphone or a tablet. Introducing her to modern technology can be a smart choice and a gift she would surely love. If you want to go further, how about even a laptop, which can be a great Happy Mother's Day gift.
Some Beauty Stuff
Every woman loves to look beautiful, and make-up is one of their eternal partners. You can buy a new make-up kit for her which will certainly excite her. You can add a perfume to it to make it even more special. Yes, of course, the cost of the make-up kit will depend on your budget.
Clothes
This is quite common but yet something which definitely works as a Mother's Day gift by daughter. You can go the classic traditional way and buy her a smashing saree. Or you can buy plain suits to impress her. If you want to go the modern way, how about getting a skinny fit denim or tee for her?
Jewelry
Jewelry adds to the beauty of a woman and every woman just loves to have a collection of beautiful ornaments with her. This is why it can be one of the best gifts for mother. You can add to your mother's collection by giving her something like a beautiful pendant or a necklace or an earring. If you have the budget then you can get all the things mentioned above and surprise her to the fullest making her very happy in the process.
Handbag
This is something which is a necessity for every woman. Buy a new trendy handbag as a gift for your mother and replace it with her old handbag. If you want, you can get some message inscribed on it to make it even much better.