MovieBox is one of the best movie streaming apps for people who love to watch cinema. With the huge variety of movies available to watch, you can just download and install the app on your iPhone or iPad and enjoy your favorite cinema from the comfort of your home. Not only this, you can also watch dozens of TV shows and even airplay those to your TV for a large screen experience.
MovieBox App: Watch Latest Movies/TV Series for Free at Anytime
The best thing about this happen has been its ability to allow the users to not only stream the movies of their choice, but also to download them on their devices so that they can watch it anytime and anywhere even if they don't have an internet connection ready. This is a handy feature for many people especially when they are traveling or when they have a relatively not so good internet connection. But although it's a boon, this feature can be a bane sometimes as well.
Steps to Delete Downloaded Movies from MovieBox App
Downloading movies requires a lot of space on your phone and once you have watched it, most probably you won't want to keep it stored, wasting space on your phone. So it sounds obvious to delete movies from MovieBox. But many people struggle to delete the movies from the MovieBox app because they are unaware about "where are movies stored in MovieBox app". But to delete downloaded movies in MovieBox app is quite a simple task.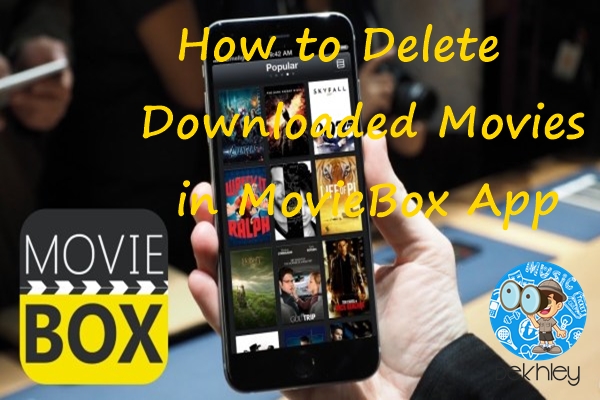 All you need to do is to locate the file which is bit complex. You can follow these steps to delete movies from MovieBox app.
Firstly, you need to open the file manager of iOS namely iFiles.
After that, go to containers.
Now from the given options, choose the option Data.
Now, select the option Application.
Now you will see two options on the top namely directory and hierarchy.
Select hierarchy and then go to the search bar. Type MovieBox and wait for the results.
Now you will see all your downloaded stuff in the MovieBox app folder.
Open the folder in the file location and go to Artworks, see the downloaded movies, and then simply select and remove movies which you no longer require.
Now the unwanted downloaded movies have been deleted from your favorite MovieBox app.